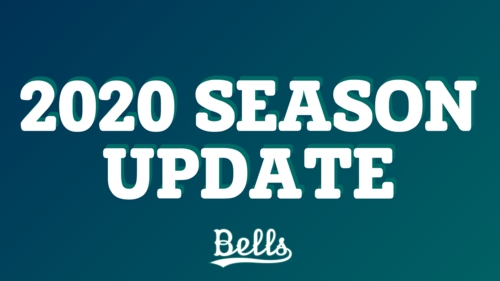 03/17/2020 8:41 AM
Dear Bells Family:
We wanted to update you on the status of the 2020 Bellingham Bells season. The West Coast League announced today their intention to continue with the 2020 season, provided local health departments and governments give their blessing to do so. We are hopeful the current situation will improve in the next 6-8 weeks, and we will be able to begin our season without interruption. That said, as conditions change, we may have to adjust. We will continue to update you as we know more.
You can read the WCL's release in its entirety here.
Your health and safety remain our top priority. When the 2020 season commences, we'll be implementing many health and safety protocols intended to keep our fans and athletes safe and healthy. We'll share more information about these precautions in the coming days and weeks.
I can't begin to express how grateful we are for those in our community who have so wholeheartedly supported us over the years. We are proud to be your neighbors and are committed to doing our part to support our community during a very difficult time. There are brighter days ahead, and we look forward to those days being full of baseball, sunshine & the family friendly fun you've come to expect at Joe Martin Field.
Thank you for your continued support,
Stephanie Morrell | General Manager
(360) 746 - 0409