General Ticketing Information
Single game tickets for the 2021 season will be on sale in May 2021.

We greatly appreciate your support, and look forward to seeing you at Joe Martin Field during the 2021 season! Below you will find some answers to frequently asked questions regarding Bellingham Bells ticketing procedures. If, after reading, you need further assistance, please feel free to reach out to our front office at (360) 527-1035.
What seating sections are available at Joe Martin Field?
There are three price points of tickets available: general admisson, grandstand & dugout box seats.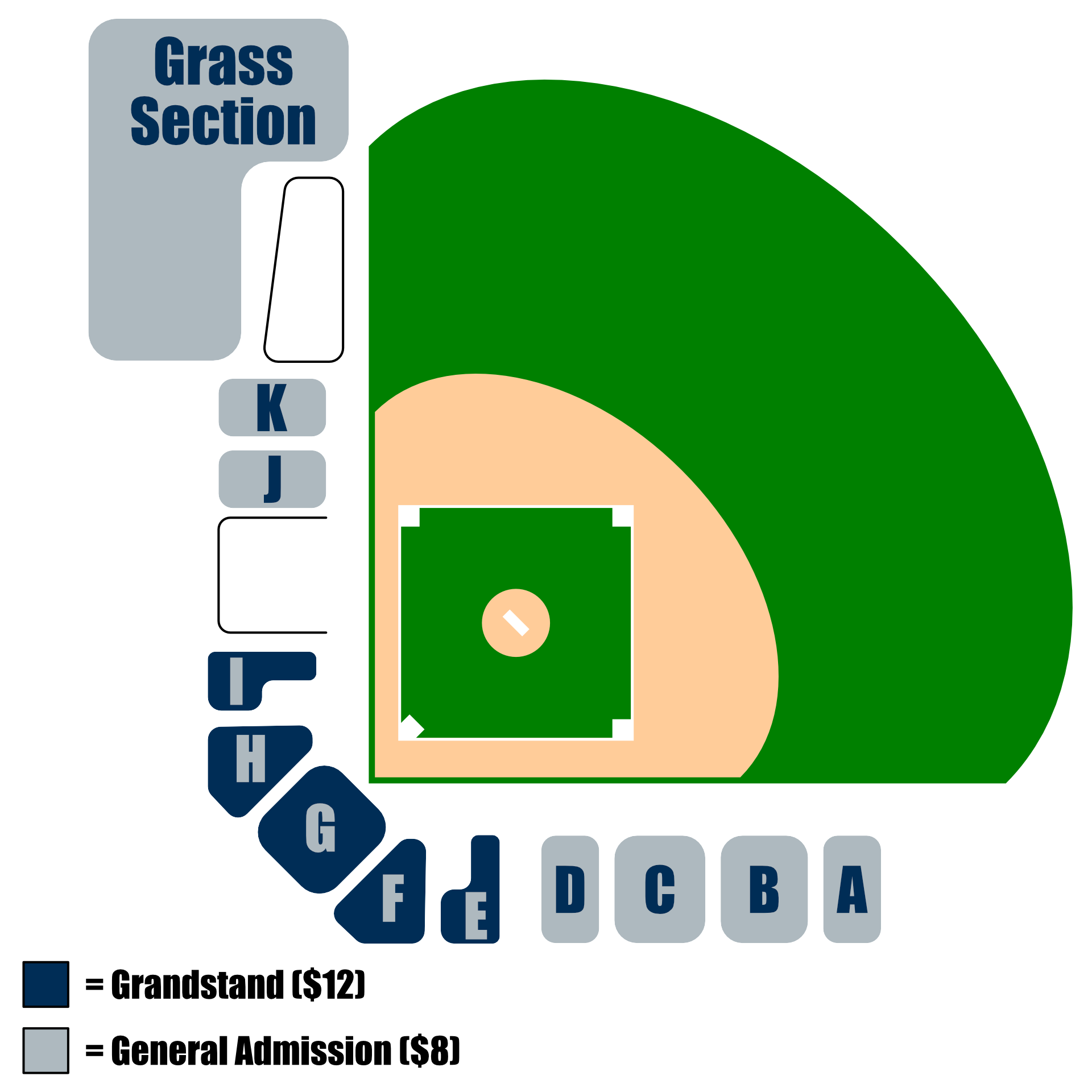 General Admission ($8 per ticket): Metal bleachers on 1st & 3rd base sides and grassy hill. For 2021, all seats are assigned seating meaning you must choose a seat at time of purchase.
Grandstand ($12 per ticket): Covered grandstand area behind home plate, featuring bleacher seats with chair back. For 2021, all seats are assigned seating meaning you must choose a seat at time of purchase.
Dugout Box Seat ($15 per ticket): Assigned seating area along first & third base line. This area features field-level, fold down seats with a chair back.
Does my small child need a ticket?
All children under the age of 3 do not need a ticket to attend a Bellingham Bells game, provided they are sitting on the lap of a parent when seated in bleachers or dugout box seats. Children age 3 or over, or any child who requires their own seat, will need to purchase a ticket to attend the game.
How can I buy tickets?
Pre-sale and day of game tickets are available online at www.bellstickets.com. Purchasing tickets online & in advance is strongly encouraged for 2021. Depending on availability, tickets can also be purchased day of game at the Joe Martin Field box office, which is open three hours prior to first pitch of any Bells' home game. Tickets are not available for purchase over the phone.